Another lovely portrait session to share today, but this one's definitely a little different! You might've seen the Williams family on my blog before, but this time there are three generations of Williamses clad in authentic dirndl and lederhosen to celebrate their German heritage…just in time for Oktoberfest! A kind neighbor allowed us to use his beautifully landscaped property for our session, and it could not have been a more perfect spot for all this German-inspired cuteness!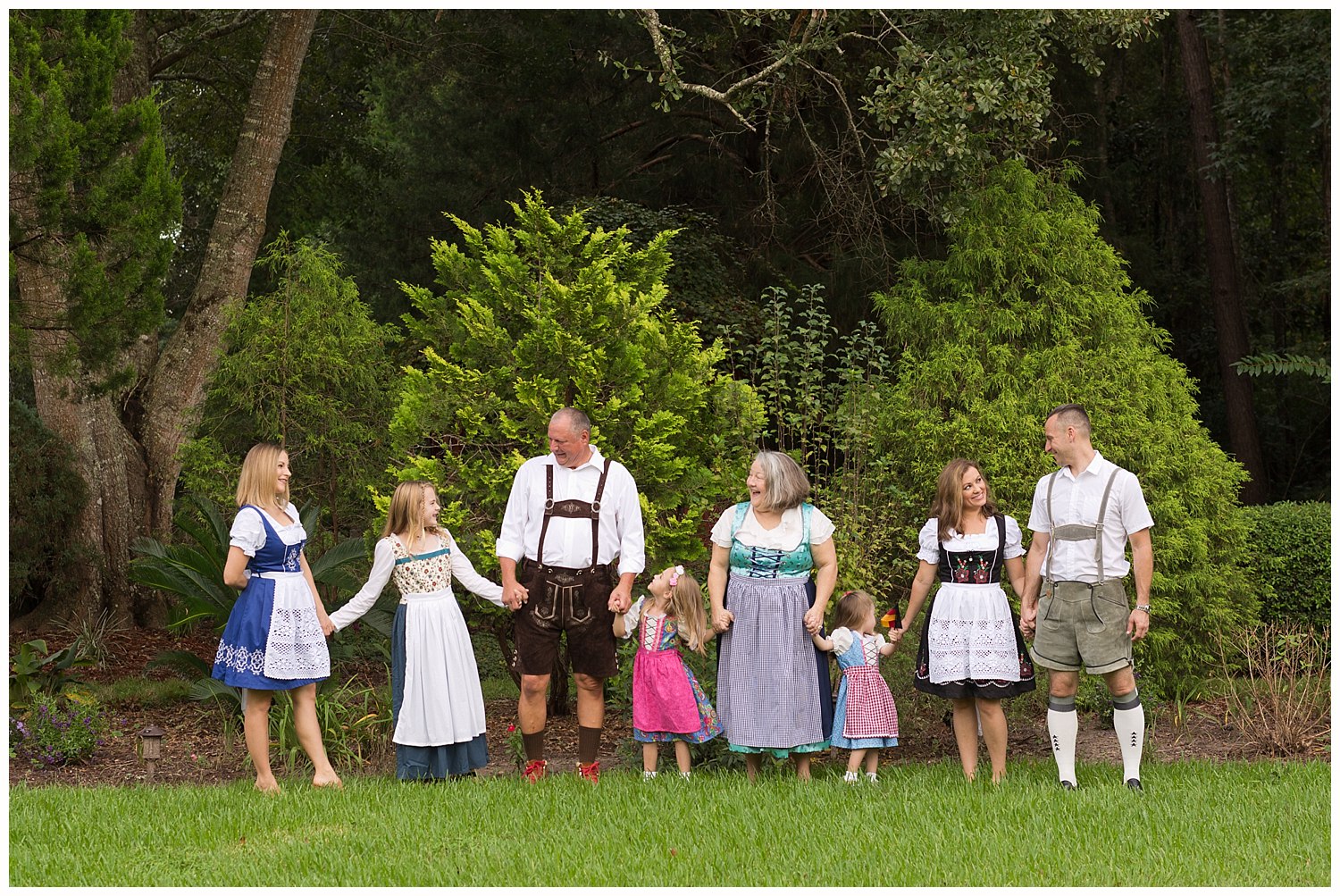 The gazebo was definitely my favorite.
We had to take a rain break in the middle of our session, but we ventured back out for a little stroll in the woods for these three little beauties. Don't they look like they're straight out of a storybook?!
I'm not German, but I'm pretty jealous of these fabulous ensembles. Thanks for letting me create these special family portraits with you, Williams family!